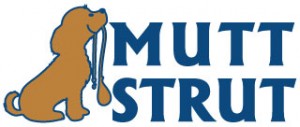 One of the most popular events of the year is the New Haven Schools Foundation Mutt Strut. Families with dogs are invited to participate and enjoy the scenic views along the route in the Union City foothills at the Masonic Home. The event also includes a pancake breakfast, entertainment, games, contests, and prizes.
Next Event: October 6, 2018
Time: 8:00 AM to 12:00 PM
Place: Masonic Home, 34400 Mission Blvd., Union City
PRE-REGISTRATION HAS CLOSED.
YOU MAY REGISTER AT THE EVENT AFTER 8:00 AM.
Sponsor this Event
2018 EVENT DETAILS
Featuring:
Pet Vendor Fair
Halloween Costume Parade & Contests
Pet Tricks Showcase – New!
Schedule:
8:00 am – Registration and Pancake Breakfast
9:00 am – Mutt Strut Begins
10:00 am – Games & Activities
Fees
$30 Individual – includes
Pancake breakfast
Event t-shirt
Doggie goody bag
Up to two dogs
$50 Family – includes
Up to four people
Pancake breakfast for two
Two event t-shirts
Two doggie goody bags
Up to two dogs
Children under 10 (must be with a parent)
Free pancake breakfast
Free entry
Extras:
Pancake breakfast – $5
Event t-shirt – $12
The 2017 Mutt Strut Video