Our Founder
About Guy Emanuele
The New Haven Schools Foundation was launched in 1981 by Guy Emanuele. Emanuele served as Superintendent of the New Haven Unified School District from 1976 – 1998 and led the district through a period of tremendous growth. Union City's Guy Emanuele Jr. Elementary School is named in his honor. Emanuele was elected to the Fremont Board of Education, where he served from December 1998 to January 2006.
Emanuele passed away in January, 2014, but he continues to be an inspiration to everyone associated with the Foundation, as we continue his legacy.
Emanuele's Story
An East Coast transplant who grew up in Oil City, Pennsylvania, of Sicilian-born parents, Emanuele began his teaching career in 1956 at Barnard-White Middle School. After working as a counselor and administrator for several years, he was hired as the school district's superintendent in 1976.
When he took the post, the New Haven school district had existed for only 11 years, and there already had been three superintendents. The city and school board were polarized politically, and according to former Union City Mayor Mark Green, the district had a reputation for low-quality schools at that time. "The first Roman emperor, Augustus Caesar, is famous for saying, 'I found Rome a city of bricks and left it a city of marble.' And I would say that's what Emanuele did," Green said. "He found New Haven a district of bricks and he left it a district of marble. He was the most important person in the school district's history."
Under Emanuele's 22-year tenure as superintendent, New Haven created an alternative high school and passed several transformative bond measures. Focus was placed on educating students not only with academics, but through athletics, arts and extracurricular activities, as well.
In 1981, Emanuele founded the New Haven Schools Foundation to provide an alternative source of funding for co-curricular and extra-curricular programs in the New Haven Unified School District. The Foundation provided much of the initial funding for cutting-edge technology that made New Haven a model for California school districts.  The school band flourished, and the superintendent hired a young teacher named Tommie Lindsey, who, as Logan High's Forensics coach, became a nationally recognized leader of one of the top forensics programs in the country.
Today, in an era when education funding seems increasingly tight and testing stakes are high, Emanuele's vision of holistic education may seem unattainable or improbable. But as a superintendent, he advocated for top-notch extracurricular activities to keep students engaged throughout the day and into the night. He believed that it is very cost-effective to establish athletics and arts programs on campuses, because they keep students engaged and out of trouble.
"I'm really an old-fashioned guy," Emanuele once said. "(I want) to educate the whole man, not just in science and language, but in music and athletics. That is part of developing a positive character, a good character."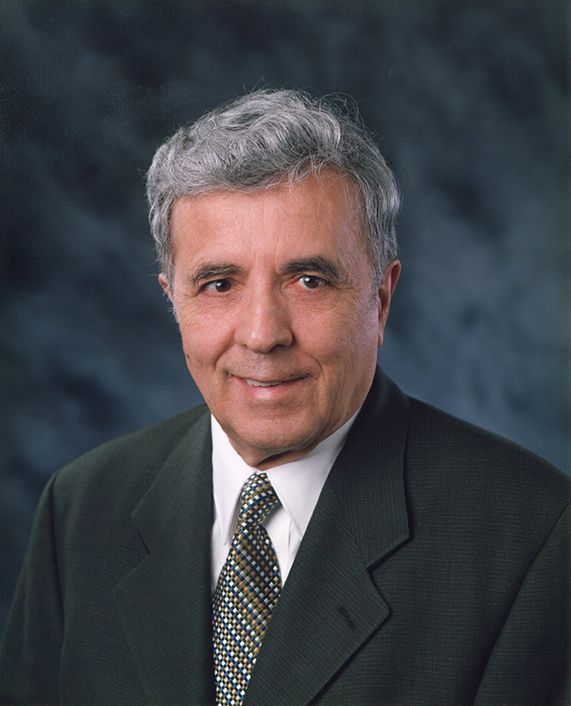 Scholarship Donors
Thank you to all of the people and organizations who sponsor scholarships to help our students succeed in life!
Over $5,000 Annually
Tim Curry & Denise Lawson-Curry
Arthur & Marsha Badella
Michael Byron & Catherine Duterte-Byron
Michael and Cindy O'Brien
District African American Advisory
PASE - 

Pilipino-American Society for 

Education
Don del Pilar and Barbara Scheifler
Evangelista-Bobadilla Family Fund
Republic Services